The Reward For Ads Engagement
One of the well-known methods of earning/advertising on the internet is the CPE ("cost per engagement") model - the reward for interaction with ads. This type of reward is widely used in mobile apps and other platforms where it is possible to display ads and track interactions with them.
Ways to engage when using CPE:
Survey engagement - you are invited to take part in a small survey with a few questions on a variety of both general and specific topics. These are often simple topics related to user experience or routine day-to-day topics.
Game participation - This type of interaction usually includes an offer to play a game, usually when you have reached a certain result in the game, the action will be confirmed.
Banner rollout - You need to click on the banner, after which you will go to the landing page and the action will be considered as completed, in order to receive a reward for it.
Information Disclosure - You are offered to disclose certain information to be viewed with complete clarity.
Comment - The action is considered completed when the user leaves their feedback on the advertiser's landing page. Usually, there are a few minimum conditions regarding the volume and quality of the comment, which should be fulfilled.
Share - To perform this action user will need to make a share of the advertiser's landing page, on one of his social networks. 
The CPE method appeared in 2006 and was originally used to estimate brand value more accurately. Today, it is used much more frequently to promote products and increase sales. Applying the CPE method requires the advertiser to understand a number of important points.
First, it is necessary to understand what the money will be paid for and what the engagement procedure will involve.

Second, the user himself must clearly understand what is wanted from him and what he must do.

Thirdly, he must understand how his engagement will be measured. Internet advertising campaigns are characterized by precise targeting of the audience.
If CPE is used, the advertiser must also have a good understanding of which audience his materials are aimed at. A mistake in the choice will lead to financial and other losses.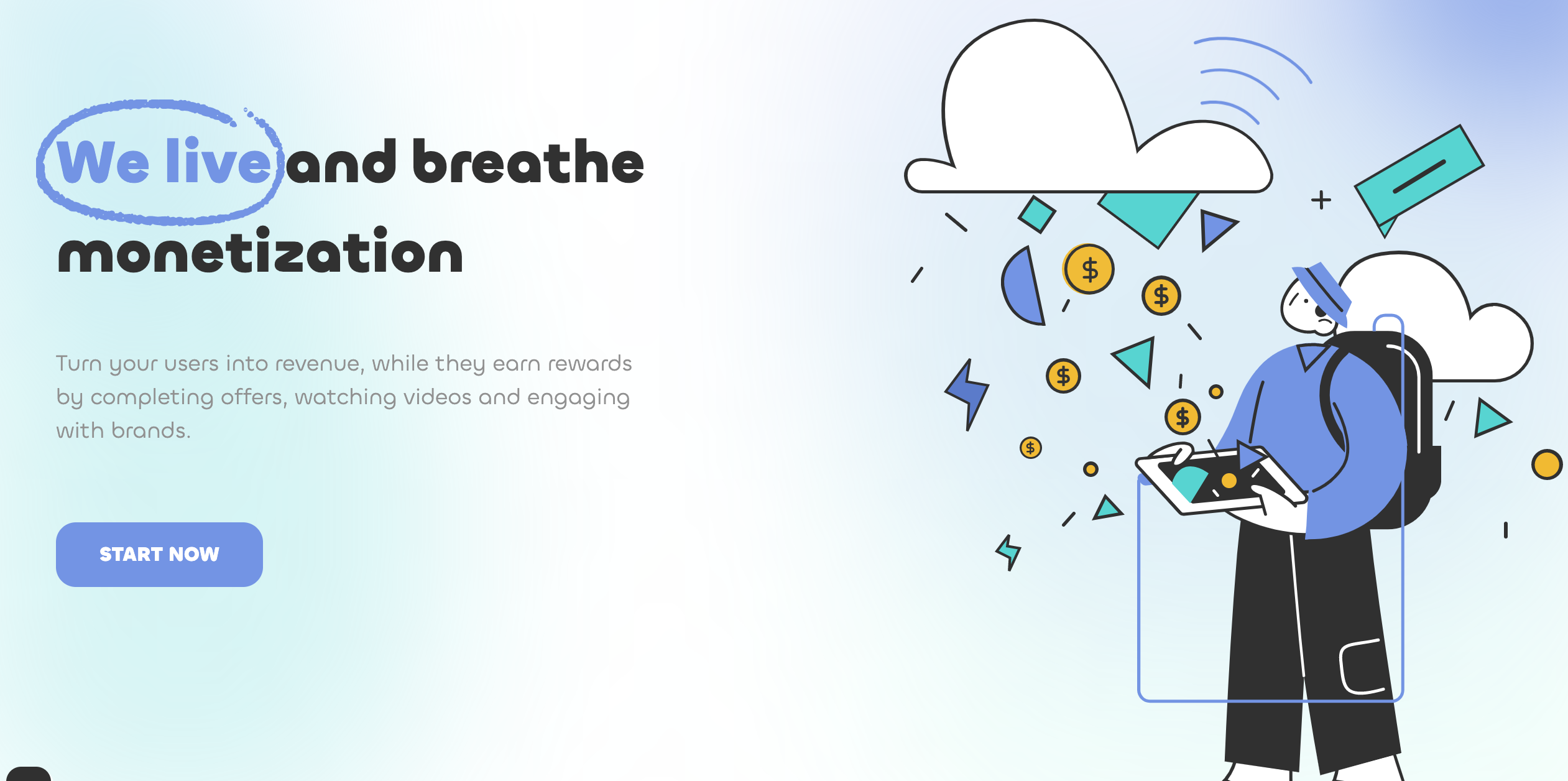 OfferToro Monetization Service Closeup Review
With the help of the OfferToro service, you can always benefit from the reward for interaction with advertising. So, for example, if you are an advertiser and you need to advertise your products or services - then this solution will be great for you and your business. The CPE model will help you to increase your engagement rates, which will have a positive impact on your earning potential. So for example you can increase the number of views on your targeted videos, increase the number of reviews and comments for your landing pages, as well as much more.
And all this is possible with the innovative OfferToro website. The deeply thought-out structure of the services offered by OfferToro and the user-friendly interface has already helped thousands of participants become more successful. What certainly inspires more and more new users for further cooperation, who share their positive experiences both with their friends and just on the Internet.
But also the reward for ads engagement can be useful for regular users who can earn money for themselves just by being involved in ads campaigns and engaging with ads. This is a great type of earning that will allow you to get an additional source of income at any convenient time for you.
It's also worth mentioning that often when we use free apps, we have to watch promotional videos, just to cover the fact that we're not paying a subscription fee for the app itself. In fact, you can do the same actions with OfferToro, but you will receive a reward for the actions you are already familiar with. The conditions of working with OfferToro are as simple as possible. You can find all the details on the official OfferToro website.
Register on the OfferToro platform to learn more about how to use the reward for ads engagement for your own benefit, to increase your earnings, and get additional income from the advertising engagement immediately.