HOW TO EARN MONEY ONLINE WITH OFFERTORO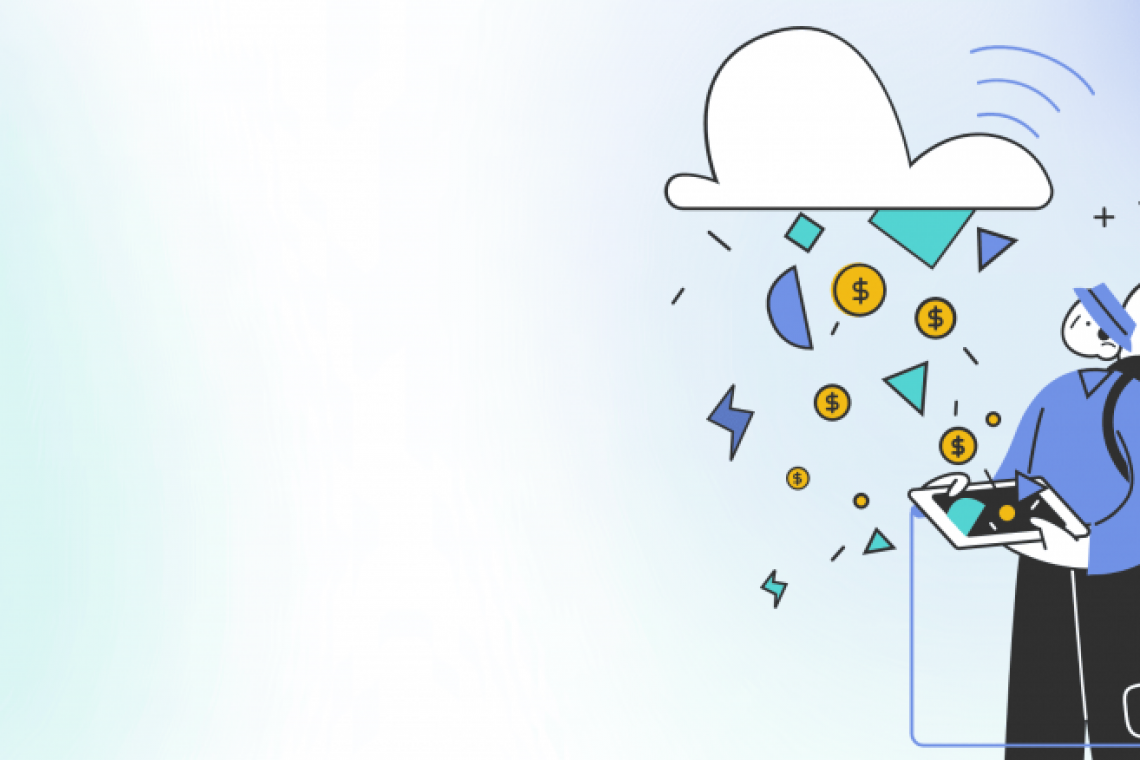 HQ
 Borehamwood, Hertford, United Kingdom.
The founding year
 2012
Min withdrawal
 $150 for publishers
Customer support
 Yes via email (

This email address is being protected from spambots. You need JavaScript enabled to view it.

)
Price
 Free
Active Users
 5M+
Monthly conversions
 1M+
Website
 www.offertoro.com/

Pros and Cons
| | |
| --- | --- |
| Pros | Cons |
| Easy to achieve minimum payout threshold. | Net-30 basis of payment for publishers. |
| Free to join. | Customer support by email only. |
| Several offers for worldwide traffic. | A higher minimum payout of $150. |
| A history of timely payments. | Limited payment methods (PayPal and bank transfer). |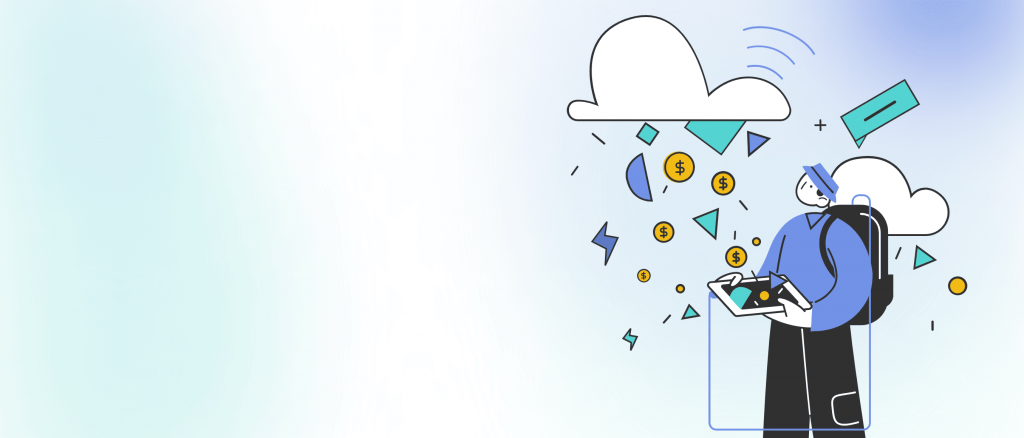 OfferToro Overview
OfferToro is a monetization platform that enables site and app users to create a revenue stream with their audience. In turn, their users get paid to complete simple tasks online. The company's headquarters are based in Borehamwood, Hertford, United Kingdom, but its services are available in most parts of the globe. OfferToro was founded in 2012, so it has a relatively long history in advertising and monetization compared to similar platforms. You'll easily find it on most GPT (Get Paid To) sites. So how exactly do you make money online with OfferToro, what do you need, and will you get credited on time? Keep reading to find all the answers to these and more questions.
How OfferToro Works
OfferToro works like most offerwall platforms. It helps genuine brands make offers that help their brands gather data, acquire new users, go viral, or generally advertise their products and services. Before you join OfferToro either as a publisher or user, it's crucial to understand how it works. Here is a comprehensive yet precise overview of how OfferToro works:
Advertisers Want Brand Engagements
Brands are constantly looking for ways to market their services, acquire new customers, and learn what people think about them. They connect with advertising and monetization platforms such as OfferToro to get high-quality traffic, introduce their services (like games or new apps) and gather consumer data through surveys. Worried about what types of brands your app or site users will be engaging with? OfferToro carefully selects the advertiser account at registration and the offers they post. This means your users will most times interact with authentic brands.
OfferToro Partners With Publishers (Apps and Sites Owners)
OfferToro provides an offerwall and other monetization tools to site and app owners. Through these partnerships, a publisher can provide rewarded tasks and offers (made by the advertisers) to their app or site users. The publisher gets a commission whenever users complete the tasks through a publisher's app or site. OfferToro is available on most Get Paid To (GPT) sites.
Publishers Recruit Users
Publishers have what the advertisers on OfferToro need – an audience. So massive traffic is essential for publishers to have. Users can only sign up to take up OfferToro's opportunities through publishers. Brands consider the publishers' users as a possible target audience. These people complete different tasks like playing games, watching videos, and filling out surveys to earn points or rewards.
How To Sign Up With OfferToro
An OffereToro account is required to start using the platform. The registration process is quite simple, but the company reserves the right to approve or reject applications. Publishers can sign up directly on OfferToro's website. The details required to create a publisher account that allows you to monetize your site or app include:
Company, website, or app name
Contact person
Email address
Country
Instant manager account (Skype or discord)
Phone
Website link
A brief description of your type of business and traffic
Once you submit all the information, OfferToro sends an email verification. You can then log in to access your homepage or dashboard. This is where you'll see your statistics when you start earning. Later the OfferToro network will review your application which takes up to 48 hours. As a user, you can only access OfferToro's opportunities through a publisher. However, if you encounter a problem or don't get your credit, you can contact OfferToro's support team directly. Either send an email or visit the website and submit the following details:
Name
Email
Subject
Message
What Are the Ways for Users and Publishers To Make Money With OfferToro?
Once users sign up with an OfferToro partner, they can find the tasks available under offerwalls, then OfferToro. Users earn different numbers of points or rewards for each completed task. They can check the instructions and the number of rewards to be awarded before starting a task. Generally, the more offers a user completes, the more rewards they'll earn from OfferToro — and the more revenue a publisher will also earn. These points can then be converted into cash. Here are some of the types of tasks that help both users and publishers earn from OfferToro:
Mobile apps
Rewarded videos
1-click offers
Surveys
OfferToro Mobile Apps There are offers available for both android and iOS users on OfferToro. Under mobile apps, users can complete different offers, which include:
Instag and opening apps.
Playing games for a certain amount of time or up to a certain level.
Registering an account or signing up for a website.
Surveys
Online Surveys
Completing surveys is one of the easiest ways to earn with OfferToro. All users need to do is provide honest opinions about the survey providers or questions. Most of the surveys are multiple-choice and easy to complete within a short time. However, it is worth noting that surveys can be rare or simply unavailable depending on the user's region/country.
Rewarded Videos
OfferToro provides rewarded videos for publishers and users to make money. Rewarded videos are usually one of the most effective ad strategies because all three parties are rewarded well. Advertisers get enough ad time to market their brands, publishers get great commissions, and users get incentives for watching the full-screen video ads.
One-click offers
1-click offers are simple and easy to complete actions or tasks. They usually come in the following formats:
Free trials for apps
Service or product testing
Visiting a website
Shopping with Cashback offers
OfferToro Cashing Out
It's important to be able to access your money after you've worked for it. OfferToro has a good history of crediting publishers' accounts monthly on a net-30 basis. Payments are made through either PayPal or bank transfer, and the minimum threshold for cashing out is $150.
OfferToro Customer Support
Anyone using OfferToro can contact the support team for help. Do this by sending an email to This email address is being protected from spambots. You need JavaScript enabled to view it.. The support is offered via email only and in the English language.
OfferToro Chargebacks
Chargebacks are a nightmare to publishers, but unfortunately, they occur here and there. On OfferToro, advertisers initiate chargebacks and can delay for up to two months. That means a publisher can think their account is on a sound footing just to find out there are one or more reversals two months later. Chargebacks usually result from users who completed offers under suspicious conditions. To OfferToro, activities such as using proxies are prohibited. In case of fraudulent user activities when completing offers, the publisher is responsible since it's their audience. OfferToro provides tools for blocking and unblocking users from accessing the offerwall. Therefore, publishers can block users who often cause them reversals or for any other reason. This is important because OfferToro can suspend a publisher account that provides fake offer completions.
Our Final Thoughts on Making Money With OfferToro
OfferToro is an advertising and monetization platform worth checking out for anyone who wants to turn their users into an income stream — while providing users with the opportunity to earn great rewards. The network offers unique and easy-to-use tools for making money with sites, apps, and even games. An important feature is the user blocking tool that allows a publisher to access users' information and block (or unblock) users from using the OfferToro offerwall. The feature can help a publisher manage the reputation of their account and avoid getting banned on OfferToro due to users who repeatedly violate the network's rules when completing offers. While it's not very difficult for publishers to earn $150, it's a higher amount for a minimum cashing out threshold compared to industry standards. The withdrawal methods are also limited to bank transfers and PayPal, which can be inconvenient for some publishers.
OfferTorro QA
What is OfferToro?
OfferToro is a platform where advertisers get the opportunity to acquire high-quality traffic, and publishers earn revenue by monetizing their traffic. In turn, users get incentives for completing the offers provided by the advertisers. The company has been operational in the ad and monetization field since 2012, with its headquarters in Borehamwood, Hertford, United Kingdom.
How does OfferToro work?
OfferToro works just like any other app monetization network or offerwall company. It brings advertisers and publishers together. The goal? To create an income for publishers and acquire leads for advertisers. The publisher's users are a critical part of the connection. They take up the offers and complete the actions required in exchange for virtual currency. Users can then convert the VC or point rewards into real rewards like cash. In other words, publishers use offerwalls to get dedicated ad spaces within their apps and sites and get rewarded when their users generate conversions on the ads.
How do I receive Payments from OfferToro?
OfferToro pays all of its publishers on time on a net-30 basis. If a publisher achieves the minimum payout, they will receive the earnings after 30 days of the earning month. However, the minimum payout is a bit higher than other monetization platforms, with some payouts of as low as $10. The platform also has limited payment options. Publishers can only withdraw their earnings via PayPal or bank transfer.
Is OfferToro a scam or a legit rewards platform?
Our team believes OfferToro is not a scam and is a legit platform. OfferToro provides a legit offerwall and other monetization tools that allows anyone with an app or site to monetize their users — while the users earn rewards for completing simple online tasks. In fact, you can find OfferToro on the most popular GPT sites.
Where is OfferToro headquarters?
OfferToro has its headquarters in Borehamwood, Hertford, United Kingdom.
Who's a publisher on OfferToro?
On OfferToro, a publisher is anyone who promotes offers on their apps, games, and sites. Typically the site/app developer or owner. The publisher also has an audience that fits into the target audience profile of some advertisers on the OfferToro network.
What are the Publisher eligibility requirements on OfferToro?
What does a publisher need to get their account accepted by OfferToro? At this time, OfferToro accepts publisher applications from any location and doesn't disclose the criteria for account rejection. The sign-up process is also relatively straightforward, with just a few details to fill out.
How long will OfferToro take to review my publisher application?
Once publishers sign up for OfferToro, it can take up to 48 hours for their registration to be reviewed. A publisher account may also be approved immediately after signing up.
How can I track my app's or site's revenue with OfferToro?
OfferToro allows publishers to view real-time statistics from their accounts dashboard. This way, publishers can easily track their commissions and understand how much they have made at any given time. From the dashboard, publishers can see the number of
Clicks: the number of times users clicked on an offer but didn't complete the task
Conversions: the number of times users clicked on an offer and followed the steps to complete it
Click through (CR): the rate at which those users who clicked on an offer actually completed it
Publishers can use the statistics to consistently analyze the performance of their accounts and make strategies to improve conversion rates and decrease or eliminate chargebacks. It's also possible to view stats for the best performing monetization tool, country, offer, and app from the publisher's dashboard.
How much money can you make with OfferToro?
OfferToro provides a great offerwall and reward opportunities, but how much money can you make? Let's start with publishers. Like with most monetization platforms or offerwalls, there is no exact figure we can promise you'll make. With that in mind, the amount you make is a commission based on the tasks and offers your users complete. So quality traffic and a high offer completion rate are critical determining factors in the amount of money you'll make with OfferToro. For users, it depends on the number of offers you complete successfully, the publisher's rewards rates, and the number of points the offers add up to. In other words, the more offers you complete, the higher your earnings with OfferToro will be.
Are there Reversals with OfferToro?
Yes, there are reversals on OfferToro. While OfferToro boasts a low rate of reversals, they aren't entirely inevitable as some users can try to use illegitimate ways to complete more offers and earn great rewards. OfferToro chargebacks can be delayed by a month or two, depending on the offer in question. The reversals are initiated by advertisers who are not satisfied with the completed offers.
Who can make money with OfferToro?
There are two ways to earn money with OfferToro — as a publisher or a user. To make money as a publisher, you'll need a website or app that you can monetize with OfferToro's offerwall. It is also essential to have some quality traffic because that will help you earn a commission. Publishers get paid when their app/site users complete offers according to the set instructions. You'll need to complete different online tasks online to make money as a user. These tasks are simple and typically don't require a lot of time to complete. They include watching videos, playing games, signing up for sites, and completing surveys. However, you cannot register directly at OfferToro's platform. You will need to access the tasks and offers through one of OfferToro's partners (a publisher). Simply sign-up with one legitimate GPT site that provides OfferToro's offers/tasks, and you're good to go. Users are paid in points which are later converted into cash.
What is the OfferToro's offerwall?
OfferToro's offerwall is the tool that allows publishers to have a dedicated space in their apps to display a list of offers or tasks which users can complete to earn reward points. OfferToro provides a mobile (iOS and Android) offerwall and a desktop-based offerwall.
Can you find scams on OfferToro's offerwall offers?
Offerwall companies are constantly trying to vet the type of advertisers they allow to use their services, and OfferToro isn't left behind. OfferToro carefully selects the advertisers permitted to use its network. It also verifies the offers that advertisers post to eliminate scams. This is important because it affects the credibility of a platform. That said, it wouldn't be shocking to find an offer that promotes fishy services or products once in a while.
How do I get a publisher account approved by OfferToro?
There's no magic hack to ensure you get your publisher account approved on OfferToro. The company reserves the right to accept or reject applications. However, here are some tips that can help increase the odds of getting approved immediately after signing up:
Build up some decent level of traffic or user base in the websites or apps you want to monetize.
Ensure the website or app is neatly designed - not clumsy.
Submit apps or websites that have relevant information or features to the offers found on OfferToro.
Provide a pleasant and precise description of your business and traffic during sign-up.
What monetization Tools are available in OfferToro?
OfferToro's primary monetization tool is its offerwall, but it also provides other tools to monetize site traffic which include:
Rewarded videos
Interstitial ads
APIs
Surveys, etc.
How do I Get Started With OfferToro?
Getting started with OfferToro as a publisher is a straightforward process. There are no strict requirements or lengthy forms to fill up. All publishers need to do is navigate to the company's website, click the "Register" button, and fill up the required information. After submitting the details, check the email for the registration verification link, then wait for up to 48 hours for account approval.
What are the ways publishers earn on OfferToro?
There are different methods for publishers to turn their audiences into revenue using OfferToro. Some of the methods generate more revenue than others. Still, all are a sure way to earn:
Surveys: These are probably the most popular method of making money, but the downside is that most users may not qualify most of the time.
Free trials: Here, your users have to sign up for different trial offers, for instance, paid apps or a specific service/product
Mobile apps: There are usually many offers to download, install and run apps to earn, which your users can grab.
Purchases: Your audience can be more reluctant (and understandably so) to utilize this method because it requires making an in-app purchase first to get rewards. However, if they do, this is usually one of the most rewarding offers.
Rewarded ads: These are ads that take up the entire screen and usually last anywhere from 15-30 seconds. Users who opt in can't skip these ads but can opt-out at any time.
Account suspension or termination
OfferToro clearly states that publishers are responsible for any fraudulent activities relating to completing offers on their apps or sites. OfferToro does not allow publishers or their users to use proxies, bots, PTC sites, and traffic sites to generate huge traffic. If a publisher account is at fault, OfferToro can suspend or terminate the account with or without notice. Any earnings not paid are paid in the next billing cycle, and payments from wrongfully completed offers are not withheld.
Does OfferToro pay taxes on my earnings?
OfferToro doesn't declare or deduct taxes on any publisher's earnings. Instead, publishers are responsible for any tax obligations on their commissions from OfferToro.