Pros and Cons of Trading With Investtg in 2022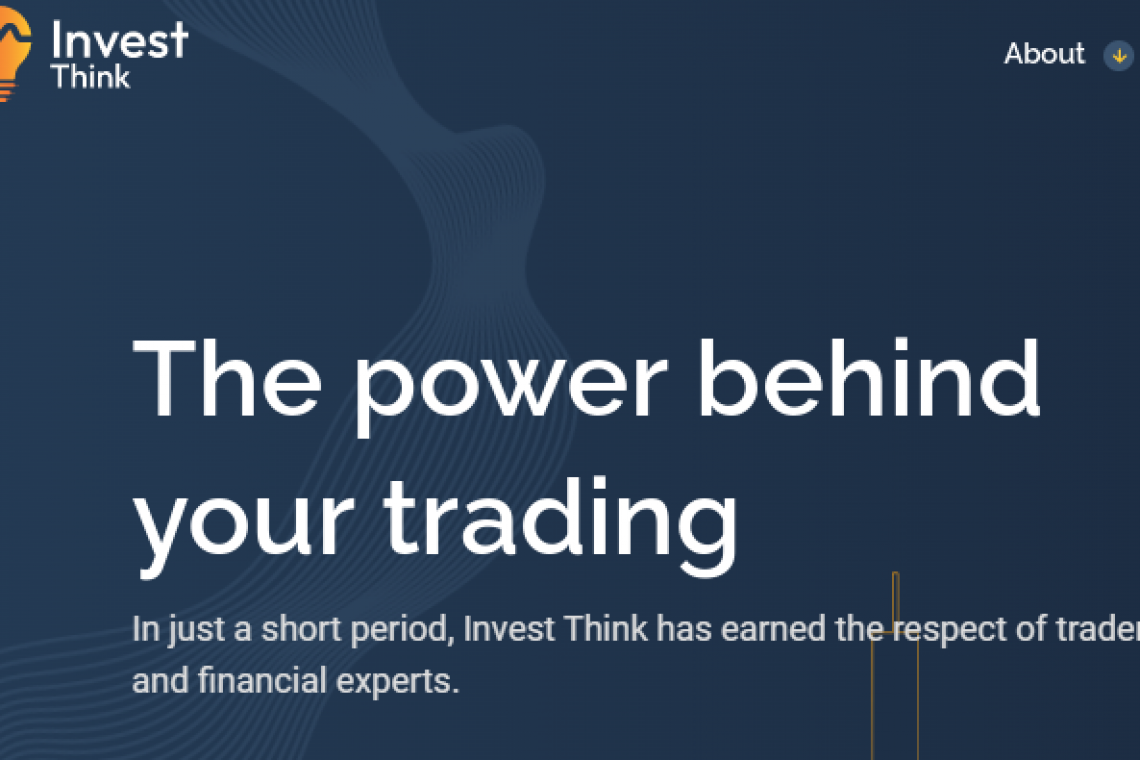 | | |
| --- | --- |
| Regulation and license | None |
| HQ | Majuro, Marshall Islands |
| Founding year | 2022 |
| Leverage range | Min 1:1 max 400:1 |
| Min deposit | - |
| Platforms | WebTrader for Android, Windows, and web. |
| Tradable Instruments | Forex, commodities, metals, indices, stocks, ETFs, |
| Demo account | No |
| Base Currencies | - |
| Customer support | Email (This email address is being protected from spambots. You need JavaScript enabled to view it.) |
| Active clients | - |
| Publicly traded | No |
| Crypto | Yes |
| Website | https://investtg.com/ |
What is Investgg? Quick Overview


Forex and CFD brokers are constantly growing in numbers. Investgg or Invest Think, which was founded in early 2022, is one of the most recent additions to the list of global FX and CFD brokers. Investgg.com is owned and managed by MARKETGUILD LTD, which has its headquarters in Majuro, Marshall Islands.
However, not all new brokers are trustworthy. Some end up being scam brokers leaving traders at losses and wary of new brokers. Generally, it can take up to ten years for a forex broker to establish a strong brand and a loyal following. Forex and CFD heavyweights have a long history in the industry, dating back as far as 50 years.
Having said that, traders can still find reputable firms that have been in the market for less than ten years. Is Investgg up to that standard? Continue reading our guide to the benefits and drawbacks of trading with Investgg in 2022 to find out and make informed trading decisions.
Overview of the Pros and Cons of Trading With Investgg
Every forex firm has its own set of advantages and disadvantages. Depending on the subject, some of these issues may have an impact on a trader's experience and eat into potential profits. It's always a good idea to consider all the pros and cons of trading with a broker to see if the broker meets your expectations and how the issues will affect your overall trading experience.
Below is an overview of the pros and cons of trading with Investgg.com
Pros of Investgg
Varied customer support methods
Segregates customers' funds
Trade on margin
A great range of asset offerings
Islamic swap-free account
Varied trading platforms
Hedging is allowed and supported
Accepts traders from the U.S.
Same-day withdrawal request processing
Cons of Investgg
Unlicensed and unregulated broker
No demo account
No educational and research materials offered
Relatively short history in business
No trading app for iOS and Mac users
No clear record of trading and non-trading fees
Limited payment methods
Unbacked information
Low leverage
No customer service during weekends
Investgg Pros Explained
Here is a detailed look at the benefits of trading with Investgg to help traders understand better.
Varied Customer Support Methods
Forex brokers typically offer customer support via email, phone, live chat, and forums 24/5. Investgg.com offers two options for reaching its customer support:
Email:

This email address is being protected from spambots. You need JavaScript enabled to view it.

Live chat: easily accessible from the broker's website and readily available agents to help.
Customer service at Investtg.com is available 24 hours a day, seven days a week. While this is the industry standard, it is not uncommon to find brokers who provide customer service on weekends as well.
Segregates Customers' Funds
What happens if a broker goes bankrupt? Can funds from clients be used for business purposes? When deciding between brokers, the safety of the client's funds is usually a significant factor. Brokers safeguard their clients' funds by keeping them in a separate bank account from company funds and insuring the account.
Investtg.com keeps customer funds separate from company funds which is a smart move, although the funds are not insured. Customers can receive their money back if the company goes bankrupt. The separation also prevents customers' funds from being misappropriated.
Trade on Margin
More experienced traders with a higher risk tolerance prefer to trade on margin. In general, margin training entails utilizing leverage, which means traders with less capital can gain more exposure. Trading on margin multiplies potential profits for the trader if the trade goes well and potential losses if the market goes against the trader.
Brokers provide negative balance protection to mitigate the impact of losing more than their account balances. Traders cannot lose more than their account balances when using the balance protection and margin calls features.
Investtg.com offers leverage of up to 400:1 to its traders. The leverage allowed on bonuses is no more than 100:1. At the time of writing this guide, there was no mention of negative balance protection or margin calls on Investtg.com.
A Great Range of Asset Offerings
A broker's asset offerings significantly impacts a trader's broker choice. Every trader has different asset preferences, but most traders prefer a broker with a diverse asset offering. This allows traders to gain access to more financial instruments if they expand their trading portfolio without looking for another broker.
Investgg.com offers its clients access to a diverse range of assets such as cryptocurrency, currency pairs, indices, stocks, commodities, and precious metals. However, the broker does not provide a breakdown of the breadth of its asset offerings, such as the number of currency pairs, indices, stocks available, etc.
Swap-Free (Islamic) Account
Brokers typically charge swap rates for open positions held overnight. However, Muslims are prohibited by Islamic Shariah law from charging or paying interest on a loan or, in this case, leveraged products. As a result, the solution for the forex market is to provide a swap-free trading account, also known as an Islamic account.
When using an Islamic account, brokers use various techniques to ensure that Muslim traders do not break the law by earning or paying interest. One strategy is to apply a fixed commission to the trader's account balance. In other cases, brokers increase the spreads on such trades.
Investtg.com doesn't specify the strategy it uses, but traders of the Muslim faith can take advantage of the swap-free account nevertheless.
Varied Trading Platforms


MetaTrader 4 and MetaTrader 5 are the most widely used trading platforms in the forex industry. Some brokers even go so far as to develop their own proprietary trading platforms.
Investtg.com utilizes the WebTrader platform. It is compatible with windows and Android devices. This means traders can access the Investtg.com trading platform via a web browser (Chrome, Safari, Firefox, Internet Explorer, etc.), Android app, and windows desktop app.
Unfortunately, the broker doesn't provide an app for iOS users at this time. Investtg.com also doesn't allow unregistered users to view the trading platform. This makes it difficult to verify the features and tools associated with the broker's trading platform, such as order types, spread rates, charts, market updates, etc.
Hedging Is Allowed, and Supported
Hedging is an investment or trading strategy that allows traders to minimize their risk of undesirable moves in volatile markets. Think of hedging as short-term insurance.
Investtg.com traders can utilize the hedging feature to get short-term protection of their trades, especially
Same-Day Withdrawal Request Processing.
When dealing with online brokers, withdrawals are always a difficult subject. When it comes to legitimate brokers, however, the withdrawal processing time is usually determined by the financial services provider a client has chosen, such as a bank.
According to the Investtg.com terms and conditions, withdrawal requests are processed on the same day. Clients can withdraw funds via credit cards, debit cards, or bank transfers. The minimum withdrawal threshold is $50, which aligns with the industry's average.
Investgg Cons Explained
Unlicensed and Unregulated Broker
Investigg.com is an unlicensed and unregulated broker which can raise some eyebrows.
The requirements for forex brokers vary by country. In some countries, such as the United States, forex brokers must be licensed in order to provide services to US traders. As a result, the regulatory body varies by country. For example:
Australia: Securities and Investments Commission (SIC)
Cyprus: The Cyprus Securities and Exchange Commission (CSEC).
Some global brokers go above and beyond to obtain regulatory approval in more than one jurisdiction. Because of the process involved in issuing licenses, most brokers who have them are more likely to be legitimate businesses than those who do not.
In general, licensing with the appropriate financial authorities ensures clients that the broker is willing to accept liability and is accountable to the regulating body. In the event of fraudulent activity or other company faults, regulated brokers are more likely to face legal scrutiny.
On the other hand, unregulated brokers may not face the legal consequences of similar activities. That is one of the reasons why licensing and regulation by the appropriate financial authorities are essential.
No Demo Account


If you have never used the trading platform a broker offers, it's only fair to test it out and become acquainted with different utilities on the platform before trading with your own money. A demo account serves this purpose by providing a trader with experience trading on a live account with the broker.
Unfortunately, Investtg.com does not offer a demo account. Therefore traders who wish to trade with Investtg.com must put their money at risk while testing the platform. In such cases, it's recommended that you quickly familiarize yourself with the trading platform before depositing money, regardless of your experience level with other platforms.
No Educational and Research Materials Offered
Traders can always find educational and research materials online. However, most brokers offer helpful educational and research materials to assist their clients in trading skillfully. Most educational materials are geared toward new traders to help them improve their trading skills and financial market knowledge. Brokers offer a variety of educational and research materials, such as:
Latest news and events that can affect the markets
Trading courses
Video tutorials
Comprehensive articles
Live analysis of various markets.
These materials are not available on Investtg.com. In fact, the broker's website lacks an education or research section.
A Relatively Short History in Business
The length of time a company has been in business influences its trustworthiness and adoption. Every business must begin somewhere, but due to the existence of scam brokers and bad actors, traders must always exercise caution when dealing with new brokers. 
New firms are also competing with industry heavyweights that have been around for decades and should go above and beyond to earn customers' trust. Investtg.com was founded in February 2022, so it has a long way to go in building trust and a loyal following. Traders who want to try out Investtg.com must do their due diligence.
No Trading App for iOS and Mac Users
Investtg.com does not currently provide a desktop-based trading platform for Mac users. Notably, there is no mobile trading app available for iOS users. Mac users can only access the Investtg.com trading platform via the web.
Users of Android and Windows, on the other hand, are well served. There is an Android mobile app as well as a desktop trading platform. Investtg.com uses the WebTrader platform. The broker lacks the industry-standard MetaTrader 4 and MetaTrader 5 trading platforms.
No Clear Record of Trading and Non-Trading Fees
 
This is actually a problem with most brokers. They rarely provide detailed records of the trading and non-trading fees they charge. As a result, traders may need to experiment with a platform to understand the fee structure. Non-trading fees, in general, include
Inactivity fees: these are the fees charged when there is no activity (for instance, withdrawals, deposits, trades, etc.) on a trading account for a certain period.
Commissions on deposits: These are the fees charged when making withdrawals. Brokers typically do not charge deposit fees, but the payment processor, such as a bank, may charge transaction fees.
Withdrawal fees: These are the fees charged when withdrawing funds from a trader's account.
Investtg.com's website and terms and conditions document contain no information about such non-trading fees.
Spread rates and swap rates are the most common trading fees. Investtg.com offers variable spreads but does not provide potential clients with an overview of average rates on its website. To view these fees on the trading platform, clients must first sign up and have their accounts approved.
Limited Payment Methods
Investtg.com clients can withdraw or deposit funds using a debit card, credit card, or bank transfer. Although most people have access to these payment methods, they are pretty limited. Some brokers accept UnionPay, Apple Pay, crypto, WorldPay RBS, Skrill, TrustlyUnionPay, and Trustly as payment methods.
When making deposits and withdrawals, clients must use cards with the same name as their trading accounts, or the transactions will be rejected. The minimum withdrawal amount is $50.
Unbacked Information


Every company, regardless of industry, strives to send the best message to potential customers, but information can be misleading or exaggerated at times.
Investtg.com promotes itself as an award-winning multi-asset broker but does not provide specifics on the awards. That is one of the reasons why traders should always conduct their own research rather than taking a company's word for it.
Low Leverage
While trading on margin is risky and may not be suitable for every investor. Some brokers offer high leverage of up to 1000:1. However, the average leverage in the industry is between 50:1 and 100:1.
Investtg.com provides up to 400:1 leverage, but the amount a trader can access depends on the account type and the company's discretion. When trading with bonuses, the maximum allowed leverage at Investtg.com is 100:1.
Disclaimer: Trading on margin carries a high risk of losing more than a trader's account balance if the market moves against them. Investtg.com is not liable for any losses incurred due to a trader's decision to use leverage.
No Customer Service During Weekends
The industry standard for customer support is 24 hours a day for five days a week. And that's what Investtg.com offers. Customers who send inquiries over the weekend may not receive responses until the following week.
To differentiate themselves in a crowded industry, some brokers provide 24/7 customer support. Traders can contact Investtg.com customer service at:
Email:

This email address is being protected from spambots. You need JavaScript enabled to view it.

Live chat on the company's website.
Our Final Thoughts on Trading With Investgg
In the forex and CFD trading industries, it can take up to ten years for a broker to establish a reputable name and a loyal following.
While it may be too soon to pass judgment on Investtg.com, the broker does not offer anything that distinguishes it from its competitors who have been in the game for decades or even its fellow newcomers.
Given its drawbacks, such as unsupported information, a failure to pursue licensing, a lack of clear fee structures, a lack of demo accounts, a failure to disclose specific asset offerings, and a short time in the business, traders should exercise due diligence when trading the broker.
However, the company also excels in some areas, even with its brief history in the industry. For example, segregating client funds, supporting hedging, providing swap-free accounts, a wide range of assets, and quick customer support methods.
Investgg FAQ
Can I register for a demo account at Investtg?
No, Investtg.com doesn't offer demo accounts. This is a huge drawback, especially for traders of all experience levels who have never used the WebTrader platform. It may take some time for a trader to become acquainted with a new platform and adapt to its various features. Such traders may have to try out the platform using their own funds.
Does Investtg accept traders based in the U.S.?
US citizens can submit Account applications via the registration form on the broker's website. Brokers must, however, acquire a license in the United States to provide such services to residents of the country. Investtg.com is not licensed in the United States.
Does Investgg keep my funds in segregated accounts?
Yes, Investtg.com keeps retail clients' funds in separate accounts. This adds an extra layer of protection if the company becomes insolvent.
Can I lose more capital than the balance in my Investtg account?
Yes. Investtg provides Contracts for Difference (CFD) products that put your money at risk. If the company offers negative balance protection, you will not lose more than the deposited amount.
Can I open multiple Investtg trading accounts?
Investtg.com offers only two types of accounts, a real account, and an Islamic account. When you register on the company's platform, you are automatically registered for the real account. However, if you are interested in the Islamic account, you can contact customer support via email (This email address is being protected from spambots. You need JavaScript enabled to view it.) or live chat on the company's website for details.
Does Investtg charge an inactive account fee?
Investtg.com does not provide any information about account inactivity fees, such as how long it takes for an account to be considered dormant and how much a trader is charged in that situation.
How can I contact Investtg customer support?
You can reach Investtg.com customer support by emailing This email address is being protected from spambots. You need JavaScript enabled to view it. or using the live chat feature on the broker's website.
How long will it take for my deposit to reflect in my account balance?
Investgg.com does not specify how long deposits take to appear in your trading account. The payment processor's timelines may have an impact on the timelines.
Can I deposit funds into another person's account?
Due to anti-money laundering regulations, Investtg.com does not allow deposits or withdrawals from accounts that do not bear the account owner's name.
What is the swap-free Islamic account option?
A swap-free account is an Islamic account that does not charge swap or rollover interest on positions held overnight. These accounts are permitted in the FX and CFD trading industry to accommodate Muslims and assist them in trading without violating Sharia principles.